Hello gamepals, and welcome to the first Match Point devlog entry. A lot has taken place over the last couple weeks, and I want to get you up to speed...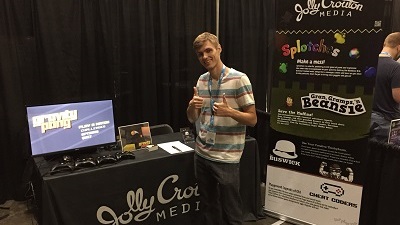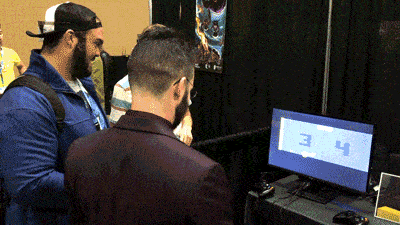 At the beginning of the month, we trucked up to Columbus, Ohio with all our gear in tow for the GDEX game developer expo. We always have fun with this event every year, and this one was especially exciting, since our focus was on Match Point (née Gravity Pong). We had so many groups come by and challenge us to matches, and it was gratifying to see how much they enjoyed it. We had some people come back four or five times just to play with us. That's good news gorillas.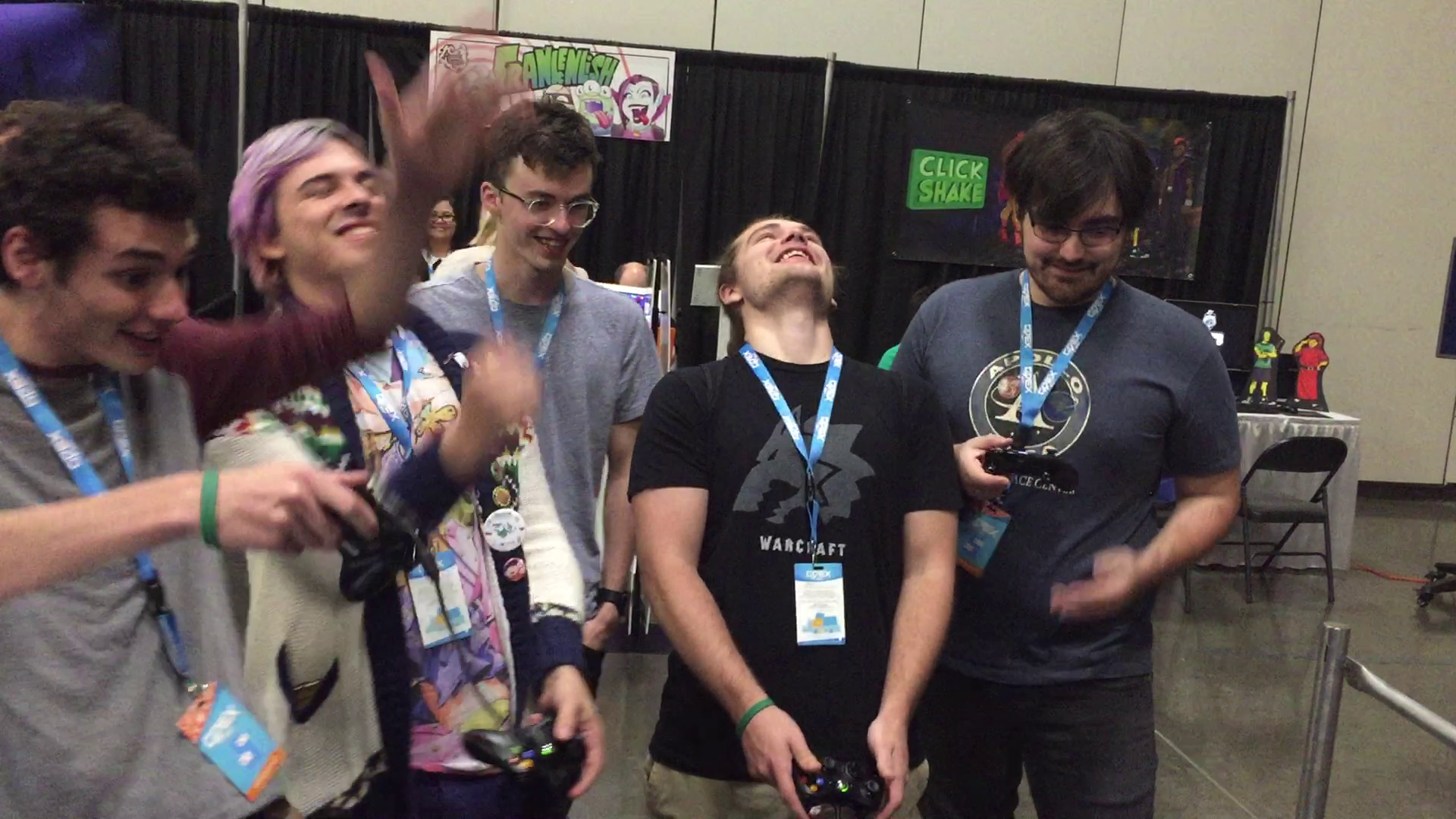 We came back to a kanban full of feedback and ideas (and thank goodness, only one bug). Glorious! It took us a bit to crunch through everything and put it in its place, but we're back in the groove. Just after the show, we decided to go with the name Match Point. We feel like it communicates the high energy of a neck-and-neck match, just before the winning goal is scored. I also like to think it sounds like the place to come duke it out—where else but at Match Point?
We've started converting over all the assets. Picking a name also means we can solidify the online presence. The game now has a home at matchpointgame.com, and we started up Facebook and Twitter pages. Help us out by liking and following, and consider signing up for our newsletter at the site for the big announcements.
With the new name, we're also taking a more serious approach to logging development. We'll now be keeping a public changelog and using semantic versioning, starting with Match Point 0.1.0. We're doing that and this devlog to do our little part in showing the world just how much care and effort goes into making even (or perhaps especially) the most streamlined games. This thing already has a year and a half of love put into it, and it's come a long way.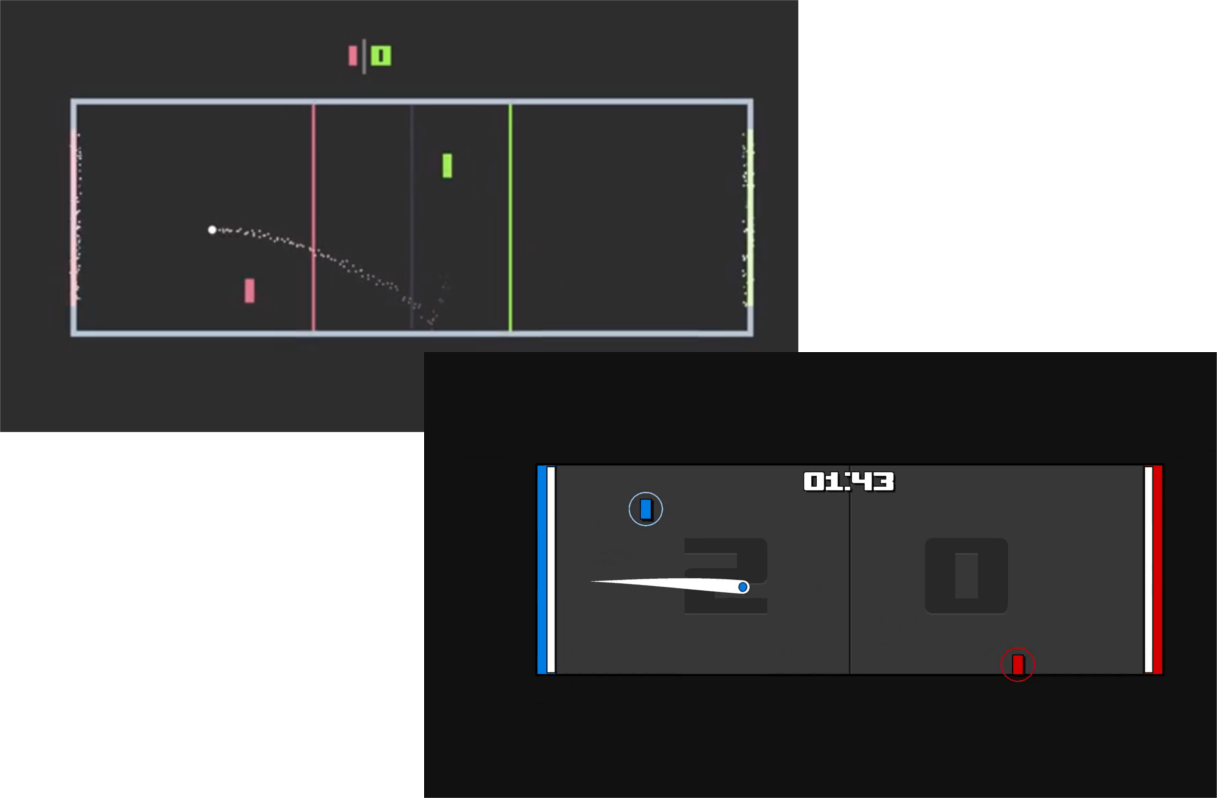 We have a bunch of new goofy game rules and stages on the development list which we hope will only multiply the fun, especially at parties. Big head mode, anyone? A dozen-ball match? Flying debris and black holes?
I've also set up a Linux rig just so we can start testing builds for the tuxers out there. Everybody needs in on this.
On the aesthetic side of things (my arena), we're tweaking the controls diagram to help explain charging and super kicks and tethers better when we're not around. I've also tweaked the Match Point font to better differentiate between R and A, fix a few odd diagonal stroke thicknesses, and add the Cyrillic character set for future localization.

Feels in some ways like we're just getting started. Thanks for reading, and stay tuned!
Change Log 0.1.0
What's New
New Match Point assets have been imported to replace Gravity Pong
Bug Fixes
After a player wins a match, the text for rematching was corrected on some stages from "ANOTHER MATCH" to "REMATCH".
All stages have been reworked to fix a bug where players could escape the boundaries.
Controls diagram in the "CONTROLS" pause menu option has been reworked to make the mechanic of charging and super tethering easier to understand.
Choosing a team in 2 player mode has been simplified so that a player's color always matches the side he's on.
When more than 4 controllers are plugged in, some controllers would be rendered unusable. Up to 9 simultaneous controllers are now supported (but a match is still limited to 4 players).
Font has been modified to distinguish the difference between A and R. K and V were made more clear.